Along our journey to Guam, our group decided to hit up some natural swimming. Our friends had already done the popular Tarzan Pools, so we headed for something off the beaten path: San Carlos Swim Hole.
At the beginning, it was unclear whether we would do it. After Google Maps took us on diverted paths and drivearounds, and our referred sites submerged us into a great misunderstanding, it was out last effort to find the trail. While it took some time, it was definitely worth it after the fact! We all had a great time, and would recommend it for the outdoors adventurer. Below we'll share our experience, as well as shedding light on how to get there.
First things first: your map. Below is the location of the swim hole, and where you'll be going. For the record, San Carlos Swim Hole and San Carlos Falls are basically the same thing, just different points along the same trail. Pro tip: Avoid taking the directions from Google maps, as it will take you to the wrong location. Use it as a reference when on foot!
The trail begins at a "parking lot." It's a plot of land off the side of the road, near a bunch of overgrowth surrounding a government restricted area. Don't enter into the bushes, as it's not there! You'll follow the road uphill for a few meters and you'll have a dirt path into the clearing. Take it, and don't go further up the road; you'll walk forever.
This marks the largest transition. You go from a grassy wilderness on the top of the mountain, to a steep decline into a densely mixture of trees and water streams. Before entering, you'll have to use assistance of ropes dispersed throughout. It's not difficult by any measure, but you will tumble without them.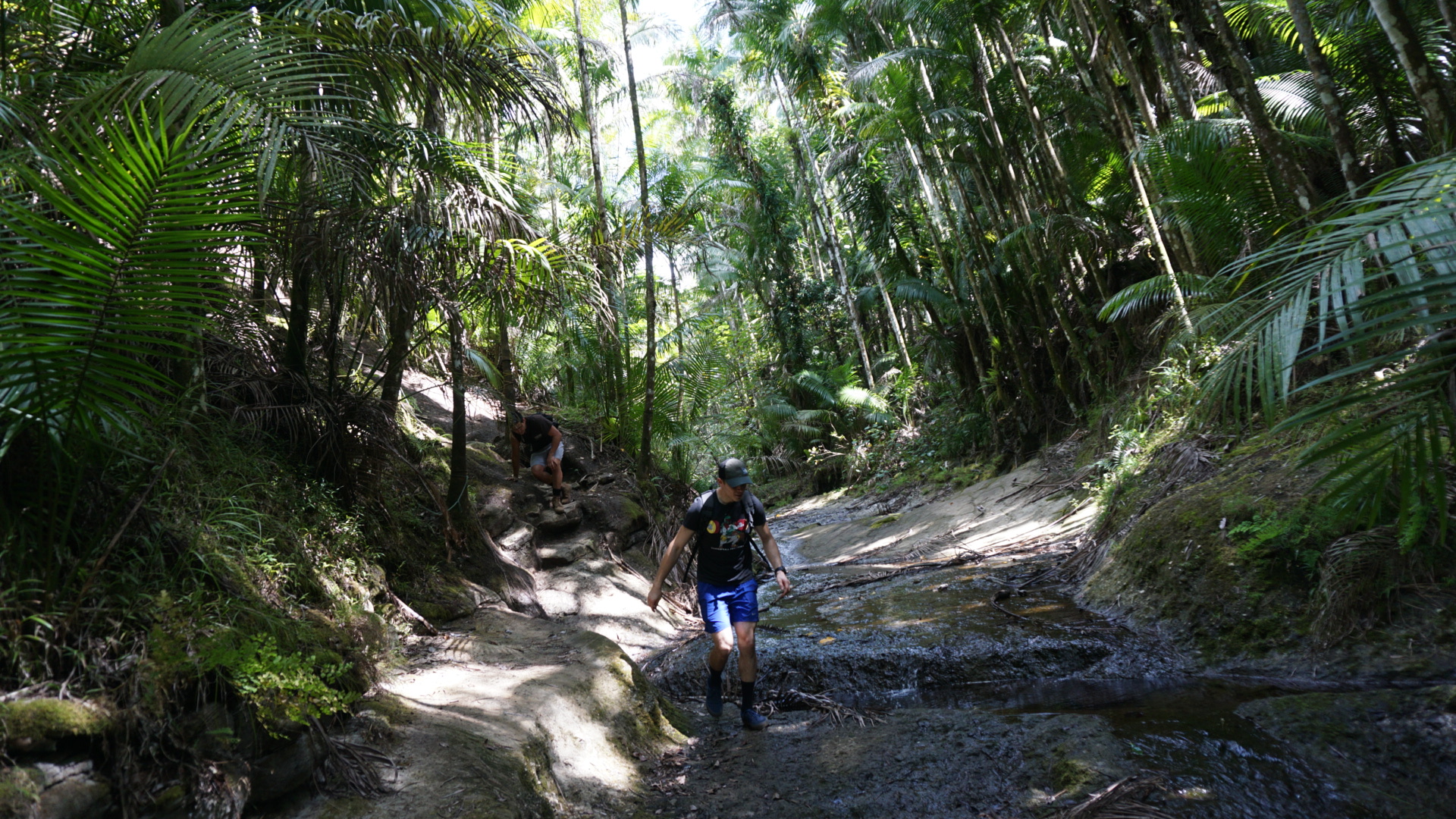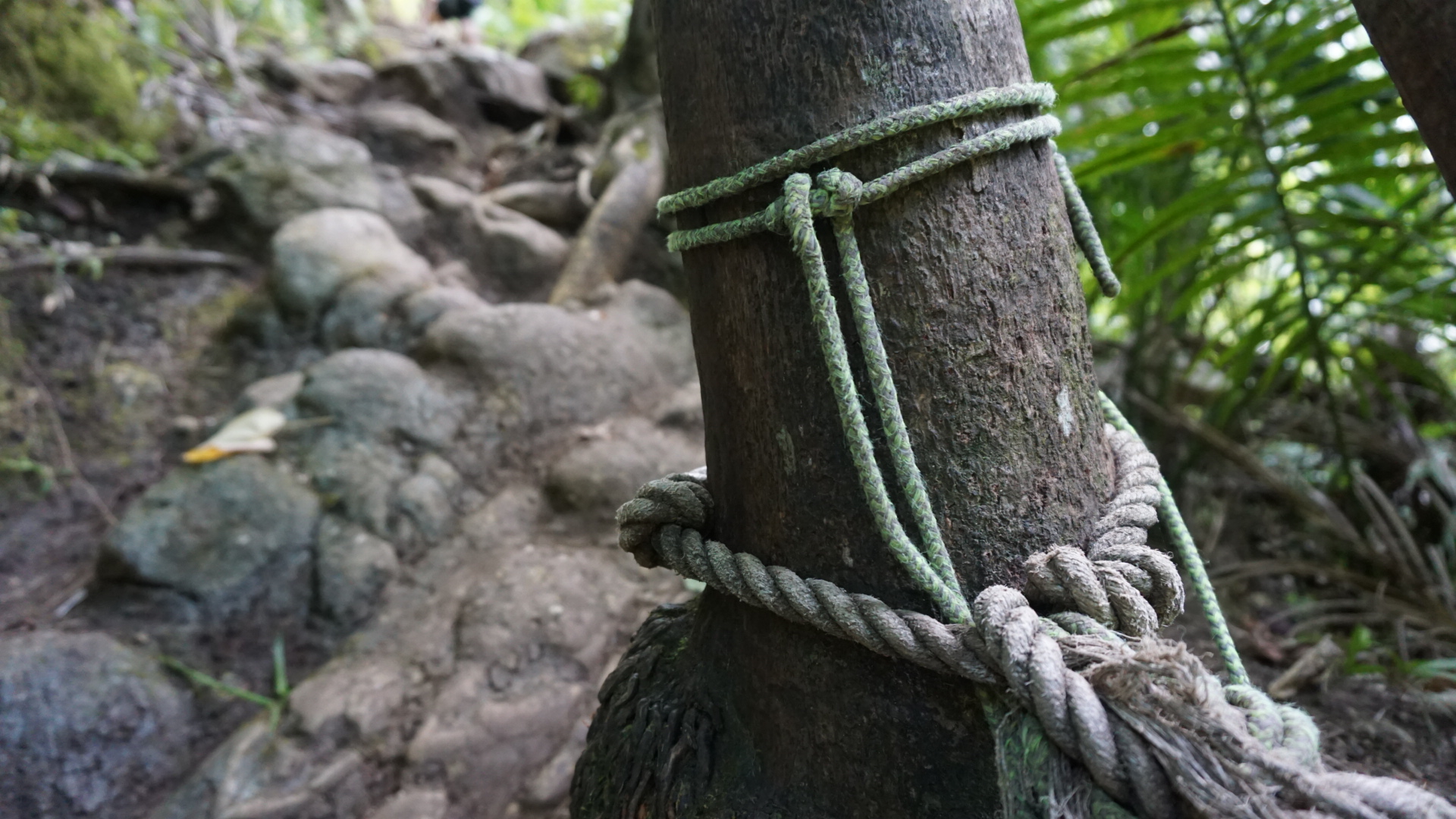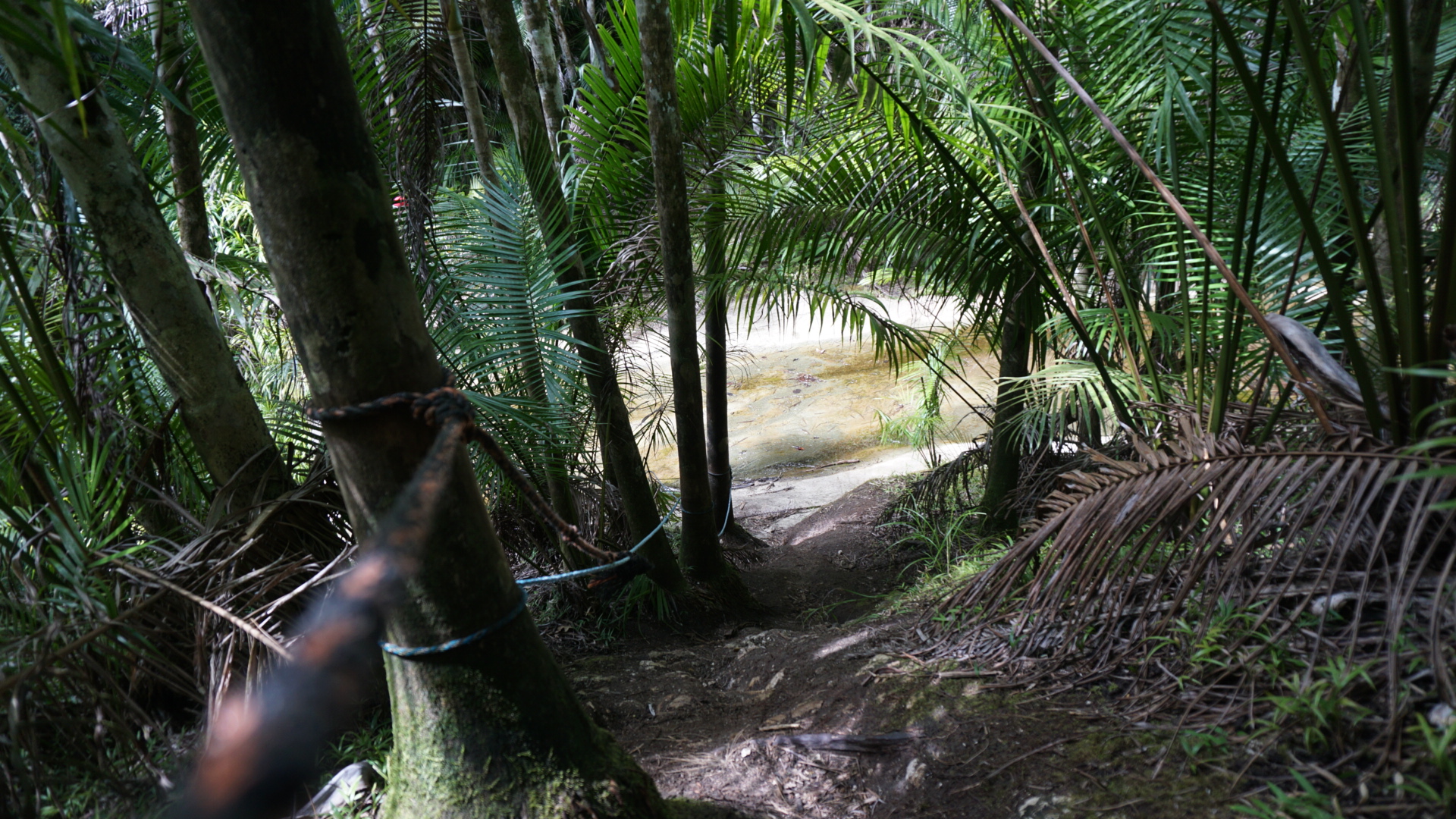 It'll take you up and over until eventually coming down the other side. The whole path is tucked away in the trees, separating yourself into another world where it's just you and your breath. After reaching the bottom, you'll be at your final destination. The rest is self explanatory.